Our coffee roasting process
We create our unique coffee blends by carefully selecting beans in terms of their characteristics of taste developing and behavior while roasting. We pay attention to use premium raw beans as a base product to ensure a stable quality level through all manufacturing steps.
To achieve the complex and harmonic taste of the coffee mixtures we choose different coffee beans from all over the world and bring them together. Our Arabica blend contains a composition of raw beans made by specialized plantation in Guatemala, El Salvador, Costa Rica, Brasil and India. Our strong Robusta on the other side is a choice from Indian beans only.
The coffee roasting refinement is the heart of coffee processing and is hard to master.
Our particular roasting method is Switzerland widely unique and rare nowadays as it is an entirely manual treatment. It takes a lot of experience to refine the beans that way: Imagine a big round metal-sphere containing the raw coffee beans inside, hanging over a big open fire.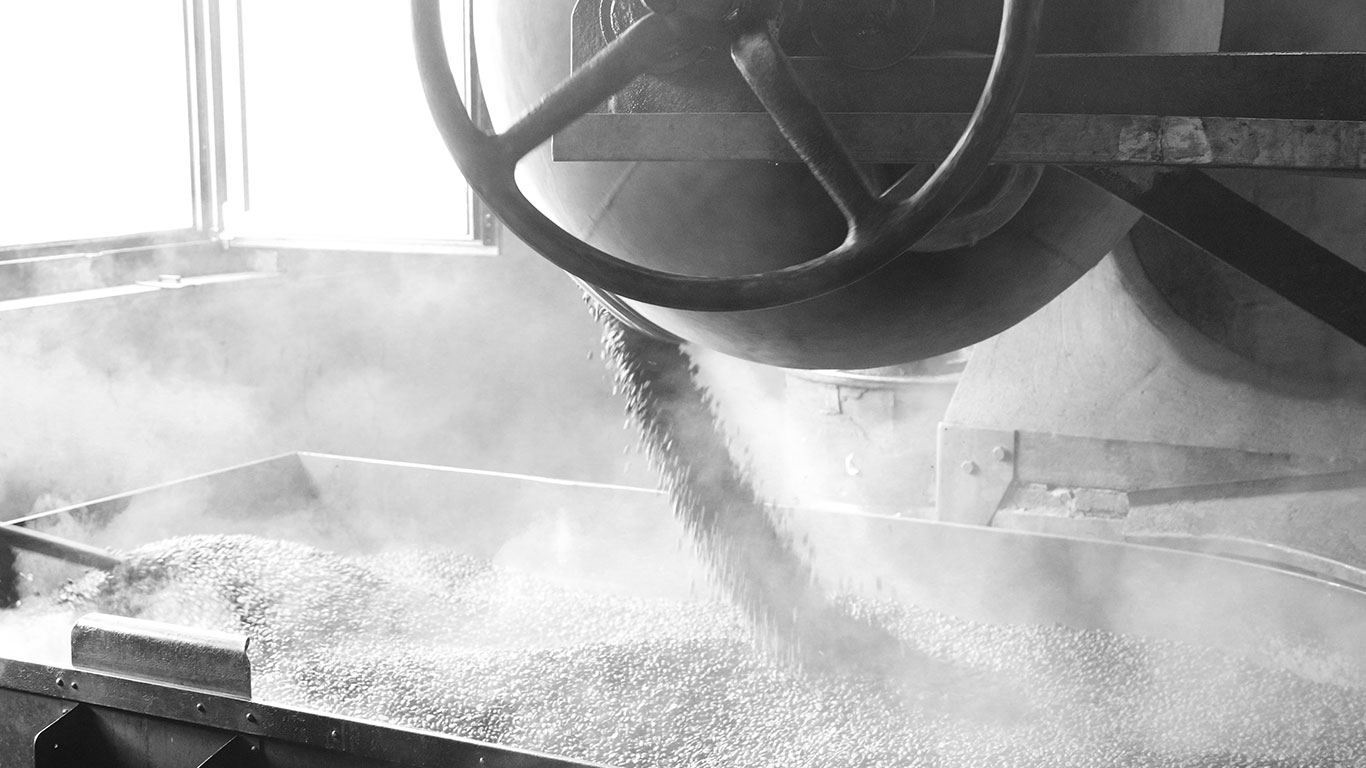 During roasting, we consistently focus on temperatures, movement of the sphere, color-change of the beans, smoke intensity and of course the pleasant, tempting smell of freshly roasted coffee beans. Not only that, we even listen to the coffee and as soon as it "cracks up" – it is time to release and cool it down slowly and steadily.
After final quality inspection, we pack up the Swiss-refined coffee in our protecting air-sealed coffee bags which preserves the full aroma of the beans to our customers' pleasure.